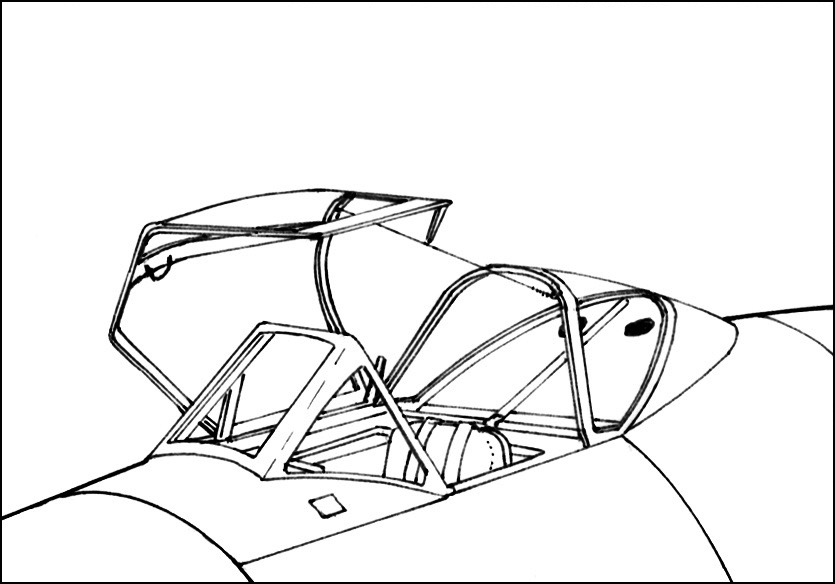 New: 1/48 Messerschmitt
Me 262A canopy
(from Set 56 – Luftwaffe)
Falcon is owned and operated by Tore Martin from his base in Wellington, the capital of New Zealand.
Tore is a master modeller from way back, and a founding member of the local chapter of IPMS. From the original line of vacuum moulded aircraft kitsets and conversions, he found a niche in the production of 'Clear-Vax' canopies to replace the often optically challenged and sometimes inaccurate canopies in mainstream injection moulded kitsets. These replacement canopies are sold in sets to reduce production and marketing costs, and are often separated and swapped by modellers – in fact, one of the reasons for producing this web site was to make instructions available to people who are the recipients of such canopies.
Falcon also produce canopies under contract for the manufacturers of limited-run kits. There was also previously a long-standing arrangement to manufacture canopies under the Squadron 'Crystal Clear' brand; a list of these is provided here.
Falcon's vacuum formed canopies have a reputation for quality, but the secret is straightforward – the mould is kept scrupulously clean to eliminate defects due to dust particles, and then each individual canopy is examined carefully to see whether it is up to standard or not. This is why you will see extra canopies included with sets; look carefully, and you will see at least one imperfection somwhere in the original.
We welcome your input – send e-mail to canopyinfo@falconmodels.co.nz
Where to buy Falcon products
United Kingdom

Hannants - www.hannants.co.uk

United States

Squadron Hobbies - www.squadron.com

Germany

Modellbau und Technik Agentur (MOTAG) – www.motag.de
Modellbaustudio Rhein Ruhr – www.classic-plane-mrr.de

Italy

Misterkit – www.misterkit.com
Pronto Model – www.prontomodel.com

Australia

High Planes Models – www.hpmhobbies.com/brands/High-Planes-Models.html
Jays Hobby Products – www.jaysmodelkits.com

New Zealand

Jays Hobby Products – www.jaysmodelkits.com